The Weight Loss Marathon; Week 1, Day 3
16:56:00
Hola Amigos ;)
The third day of our marathon. Hurrah!! See, we started it and we are going to end it. Don't you leave me hanging people!! I am counting on you to stand by my side. I know you may have been checking your weight now and again but hey it has only been 2 days. Calm Down! We are gonna do this and then you will think back and laugh that you ever thought you wont be able to do it. So keep that will power steady. We are gonna need it.
On to today's exercises then.
We tried plank yesterday so i am sure you remember it. If you don't check out the previous post
HERE
, to find out how to do it. All these exercises will work amazingly for your legs. So here is how you do the rest of the exercises.
Lunges
Squats
Squats are like the best exercises for legs. Want to see what difference it makes to your bum? Check it out
HERE
. Be warned that this image contains nudity.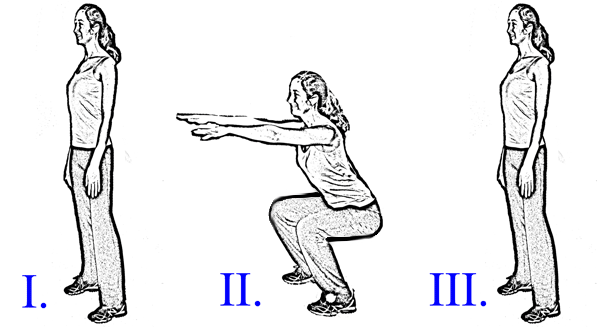 Wall Sits
Hold your position for 10 secs. Keep increasing the time once you get the hang of it.
Glute High Kicks
Leg Lifts
Calf Raises
So these are the exercises for Wednesday. I know that it must be difficult for you to do all these exercises since we are beginners, so here is some help. Take a 2 min break after every exercise have some water and then start again.
This is it for today guys. Looking forward to tomorrow.
Ana's Special Tip
Do the calf raises daily when you are brushing your teeth. That is around 2 minutes.